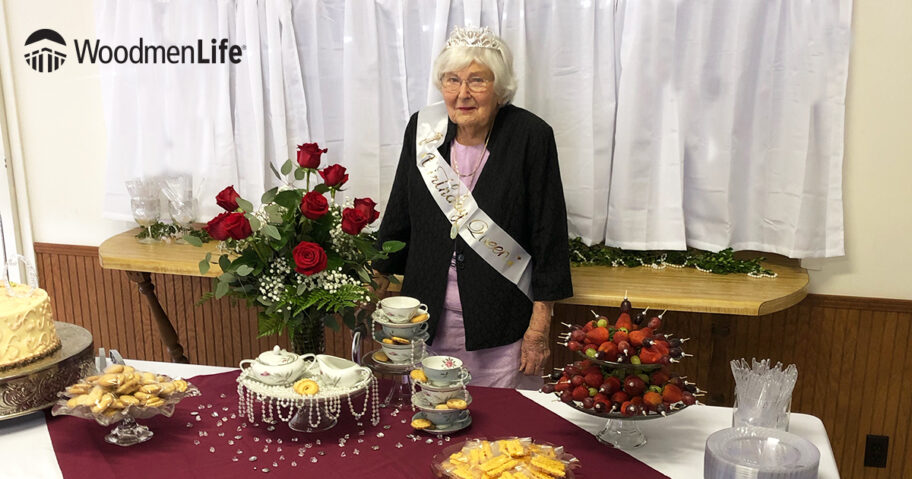 WoodmenLife Names Centenarian as National Fraternalist of the Year
WoodmenLife announced that Loyce Henagan of Brantley, Alabama, is this year's National Fraternalist of the Year. Henagan was chosen for this honor due to her commitment to her community and keeping the WoodmenLife spirit alive.
The WoodmenLife Fraternalist of the Year award is given to an outstanding member who displays the qualities and values of the organization for the year. Henagan, a WoodmenLife member for 13 years, was nominated by Sales Representative David Lowery.
"Ms. Loyce makes sure we are constantly giving back to the community in any way we can," Lowery said. "She has put a lot of time and effort into the success of her chapter and she has earned this honor."
Henagan stays active by helping to organize events to feed the hungry in the area, welcoming new members to AL chapter 930 and ensuring members know about life events going on with others, like having a new baby. She also helps new WoodmenLife Sales Representatives connect with members.
Her best advice is to be there for the ones who need it and help all you can. Henagan said that she plans to keep helping people as long as she can get around.
About WoodmenLife
WoodmenLife was founded in 1890 as a not-for-profit. The organization gives back to its members across the country, who join together in a shared commitment to family, community and country. With a legacy of financial stability, WoodmenLife offers quality life insurance and retirement products. A person becomes a member when they purchase a WoodmenLife product. Members have access to many extras they can use now. To learn more about the organization, visit newsroom.WoodmenLife.org.