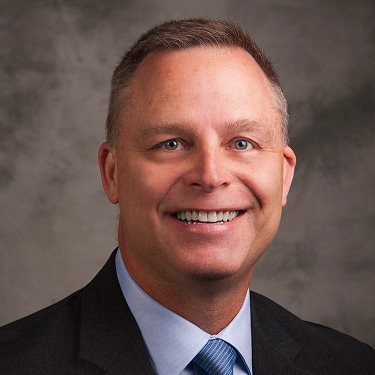 WoodmenLife Appoints Warneke Vice President, Actuarial & Chief Actuary
Blake Warneke has been appointed Vice President, Actuarial & Chief Actuary, effective Jan. 1, 2020.
"Blake has been integral to WoodmenLife's growth, specifically helping design WoodmenLife's new indexed universal life insurance product," said Jon Aerni, Chief Financial Officer. "He has always acted with members' best interest in mind, and we know his passion and talents will continue to help our organization thrive."
Warneke started his career with WoodmenLife in 2000 in the Actuarial Division and has served in a number of Actuarial leadership roles since 2005. He holds a Bachelor of Science in Actuarial Science from the University of Nebraska-Lincoln.
He's a Fellow of the Society of Actuaries and a Chartered Life Underwriter, and a member of the American Academy of Actuaries and the Nebraska Actuaries Club. He has served in several board and chapter officer roles, including the board of directors for his church, where he serves on multiple committees.
He and his wife, Cami, have two children: Zach and Taylor. In his free time, he enjoys golfing, college football, movies, and music.