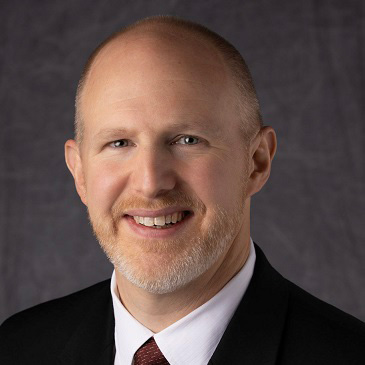 Woodmenlife Appoints Aerni Executive Vice President, Chief Financial Officer
Jon Aerni has been appointed Executive Vice President, Chief Financial Officer, effective Jan. 1, 2020.  He replaced Robert Maher, who recently retired as CFO after a 38-year career with WoodmenLife.
"Jon Aerni is going to bring a great perspective to the role of CFO," Maher said. "His commitment to members and the strength of the organization shows in all his decisions."
Aerni started his career with WoodmenLife in 2006 in  the Actuarial Division and most recently served the organization as Vice President & Chief Actuary. He earned a Bachelor of Science in Business Administration with a major in Actuarial Science from the University of Nebraska-Lincoln in 1997.
In his new role, Aerni is eager to help maintain the 130 years old organization's financial strength and build on its mission of serving members and their communities.
"I look forward to helping shape WoodmenLife's strategy going forward," Aerni said. "We're in a strong financial position and have great opportunities to expand the positive impact we make."
Aerni and his wife, Jennifer, have six children. In his spare time, he volunteers for Abide, an inner city non-profit that focuses on revitalization one neighborhood at a time, and is a board member of Good Neighbor Ministries.