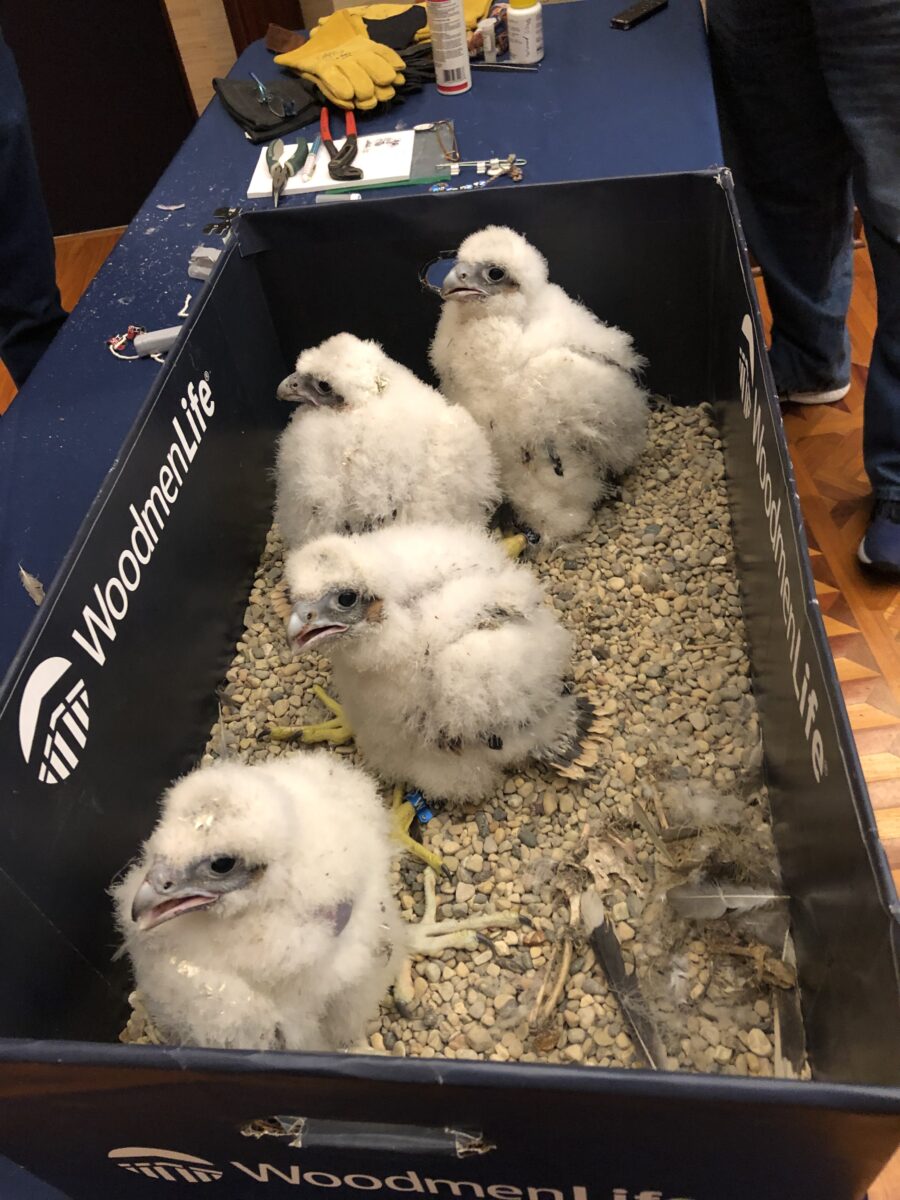 WoodmenLife's Newest Tower-top Residents Banded, In Need of Names
WoodmenLife welcomed four new falcons to the family on Thursday, May 27. This year, Raptor Conservation Alliance banded each of the four falcons, checked their general health and determined their genders. It was discovered that all were females. This year's banding was not available to the media or public due to COVID-19 restrictions.
WoodmenLife captured the full banding on video, which will soon be available on WoodmenLife's YouTube Channel and social media pages.
WoodmenLife's falcon family tree roots back nearly three decades to 1992, when the first successful reproduction and banding of peregrine falcon hatchlings took place at the Tower. To date, 93 falcons have hatched at the WoodmenLife Tower.
Now that genders have been determined and banding is completed, WoodmenLife's annual Falcon Naming Contest will go live on the organization's Facebook page Friday, May 28 at 12 p.m. The public can enter a group of four names through Friday, June 4, at 12 p.m. An internal WoodmenLife committee will then review and determine the top five groups of names to be voted on by the public via Facebook. Voting will start at 12 p.m. on Thursday, June 10 and run through 12 p.m. on Wednesday, June 16. The winning names will be announced on Friday, June 18 at Newsroom.WoodmenLife.org and on WoodmenLife's Facebook, Twitter and Instagram pages.
To learn more about WoodmenLife's falcons and how the organization participated in helping this once endangered species bounce back, visit woodmenlife.org/falcons.