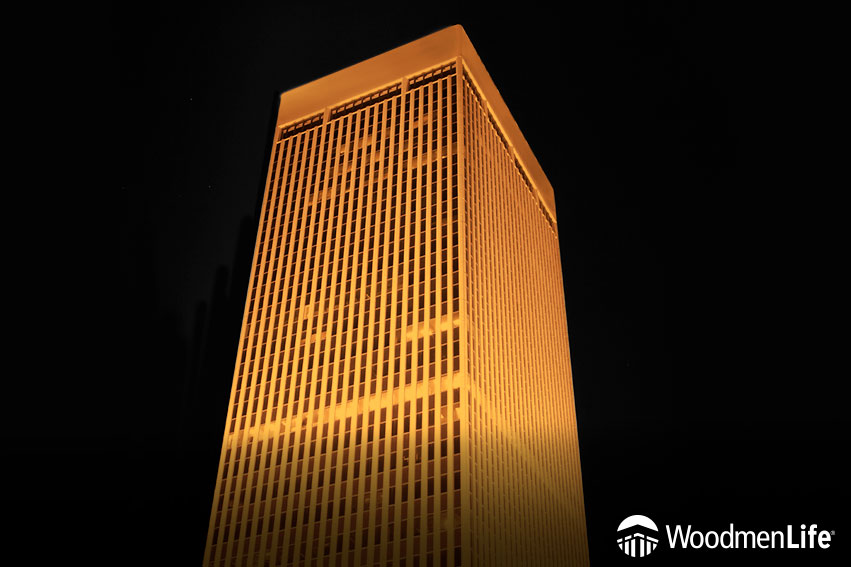 WoodmenLife Tower to Light Orange for Five Nights to Help Fight Hunger
Tonight the WoodmenLife Tower will light orange to bring awareness to Hunger Action Month.
Each September, WoodmenLife works to shine a light on hunger and food insecurity, a crisis that impacts nearly 11.5% of Americans, including 11 million children and more than 5 million seniors. WoodmenLife made fighting hunger its National Community Focus 5 years ago, and with the collective effort of countless generous members and others, we've been able to donate more than 943,000 pounds of food and raise $2.5 million.
To learn more about this initiative and the impact it's made, visit WoodmenLife.org/NCF.
WoodmenLife will share this on social media with the hashtags #HungerActionMonth and #LightWoodmenLifeTower.
To see a schedule of upcoming tower lightings or to request one, visit the WoodmenLife TowerLighting Partnership website.
About WoodmenLife
WoodmenLife was founded in 1890 as a not-for-profit. The organization gives back to its members across the country, who join together in a shared commitment to family, community and country. With a legacy of financial stability, WoodmenLife offers quality life insurance and retirement products. A person becomes a member when they purchase a WoodmenLife product. Members have access to many extras they can use now. To learn more about the organization, visit newsroom.WoodmenLife.org.
Woodmen of the World Life Insurance Society Home Office: Omaha, NE