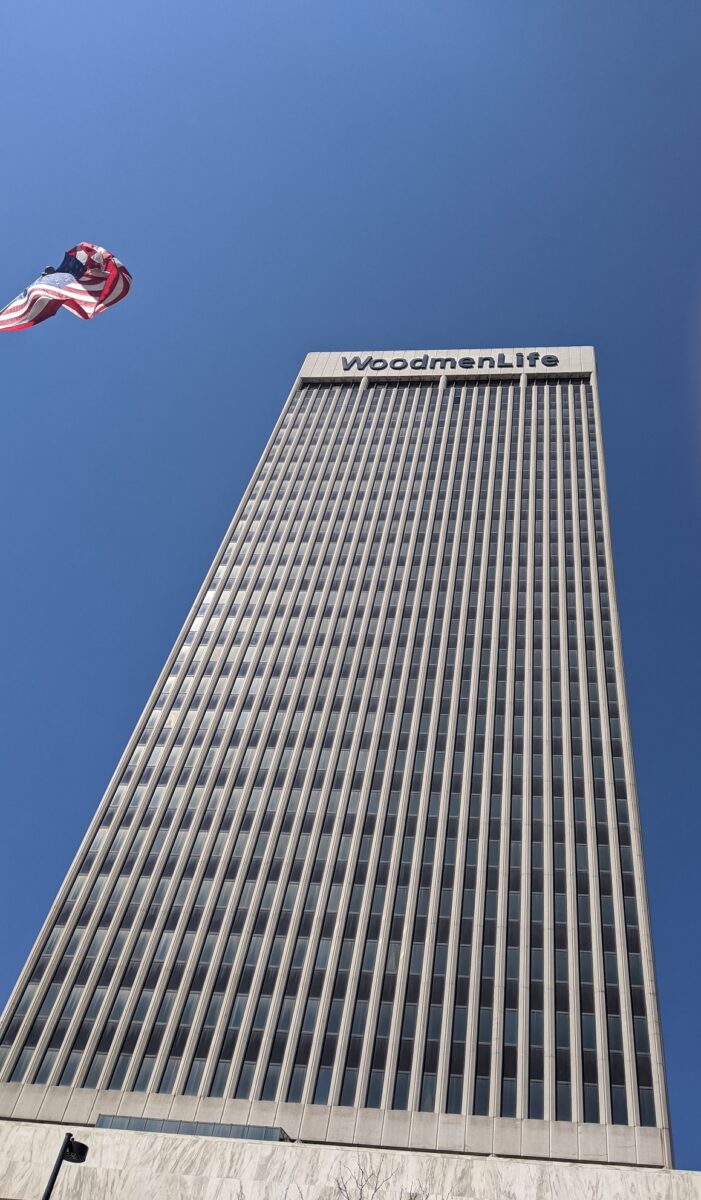 WoodmenLife to Reveal All New Letters Wednesday
Join us virtually on Wednesday night to see the WoodmenLife letters on all four sides of the tower light up the night for the first time. This months-long project is wrapping up with a Facebook Live Event that starts at 7:30 p.m.
The tower, which has anchored the downtown Omaha skyline for decades, has had the same letters since 1963. Like most things from 51 years ago, those letters were due for replacement. They're ceramic and a challenge to repair.
These new WoodmenLife letters are made of Plexiglas with a mesh covering with holes that let light shine through. The new material means they're light-weight and easy to repair. And the best part? They appear black during the day and light white at night thanks to many LED lights inside each one. That means travelers coming into Eppley Airfield on a clear night will be able to see them from more than 80 miles out.
Omaha Neon was the primary contractor on the project and cut, shaped and created the letters from sheet stock here in Omaha. Then they painted the insides, glued in the lights and tested them at the same location, before bringing them to the tower for installation 500 feet up. Unexpected challenges popped up along the way, but project leaders and all the contactors involved where excellent problem-solvers that helped get us to this big night.
"The WoodmenLife Tower is a fixture of downtown and stands tall in countless photographs that capture life in Omaha," said President & CEO Patrick L. Dees. "These new letters reinforce who we are and what we do, as well as our commitment to a beautiful downtown."
Thousands of people see the WoodmenLife Tower lightings for causes that benefit our community and country, support patriotism and bolster better health. To learn more about these lightings, visit our WoodmenLife Tower Lighting Partnership website.
About WoodmenLife
WoodmenLife was founded in 1890 as a not-for-profit. The organization gives back to its members across the country, who join together in a shared commitment to family, community and country. With a legacy of financial stability, WoodmenLife offers quality life insurance and retirement products. A person becomes a member when they purchase a WoodmenLife product. Members have access to many extras they can use now. To learn more about the organization, visit newsroom.WoodmenLife.org.
Woodmen of the World Life Insurance Society Home Office:  Omaha, NE