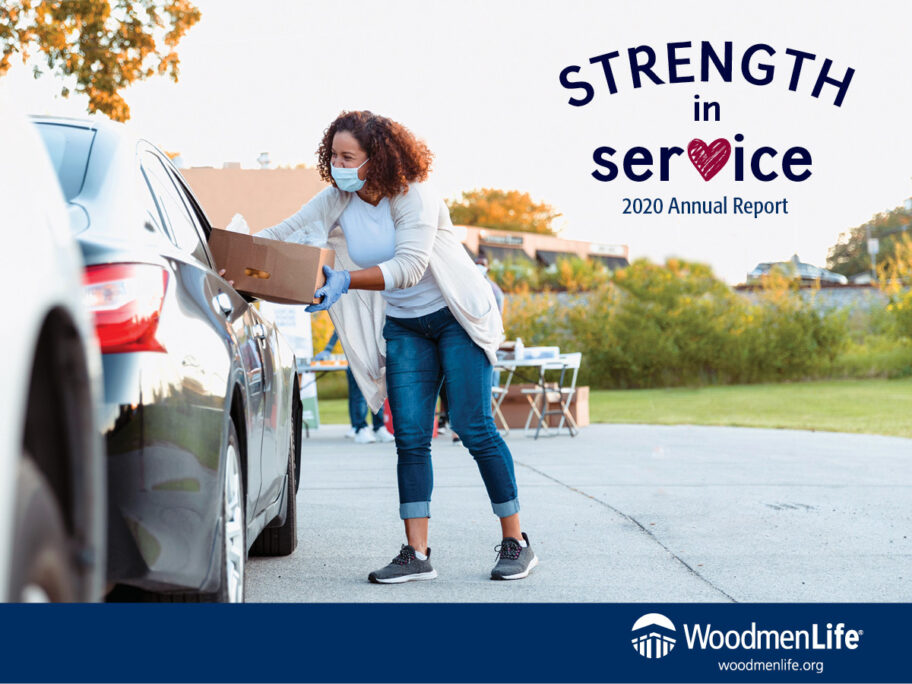 WoodmenLife Releases 2020 Annual Report
WoodmenLife recently published its 2020 Annual Report. As a fraternal benefit society, the 501(c)(8) not-for-profit organization gives back what would be profits to its members through annual refunds and local community support.
The 2020 report, titled "Strength in Service," outlines the ways WoodmenLife members have continued their shared commitment to family, community, and country, despite a global pandemic that prevented typical in-person service and social events. It also highlights key partnerships WoodmenLife has with national organizations like the Gary Sinise Foundation and Feeding America®.
Financial Highlights
WoodmenLife's 2020 financial performance included a total income of more than $1 billion and certificate reserves (funds held to guarantee future benefit payments) of nearly $8.3 billion. The company continues to remain in a strong financial position with nearly $117 of assets for every $100 of liabilities.
At year end, WoodmenLife had total assets of more than $11.2 billion, and life insurance in force increased to $38.8 billion. Benefit payments to members and beneficiaries totaled $853.5 million, while refunds to members were $28.8 million.
"We know last year was difficult for so many, and it heartens us to know our members are continuing to support their communities and each other," said President & CEO Patrick L. Dees. "We will continue to provide financial security to our members through our products, so that they can focus on building strong communities."
About WoodmenLife
WoodmenLife was founded in 1890 as a not-for-profit. The organization gives back to its members across the country, who join together in a shared commitment to family, community and country. With a legacy of financial stability, WoodmenLife offers quality life insurance and retirement products. A person becomes a member when they purchase a WoodmenLife product. Members have access to many extras they can use now. To learn more about the organization, visit newsroom.WoodmenLife.org.