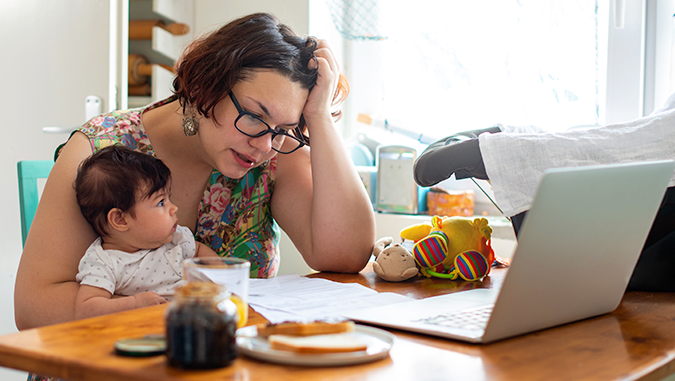 WoodmenLife Raises $1 Million for COVID-19 Related Hunger
Thanks to the generosity of thousands, WoodmenLife topped the audacious goal it set just three weeks ago: Raise $1 million for Feeding America's COVID-19 Response Fund.
"Members and chapters have overwhelmed us with their open hearts and spirit for giving," said Patrick L. Dees, WoodmenLife President & CEO. "In a time when it's easy to get discouraged, this sort of energy for helping others – some close to home and others they'll never meet – is a source of hope."
Using the organization's online fundraising tool WoodmenLife Impact®, members and others stepped up to donate money that will be used across the nation. A virtual family-friendly dance party on Facebook with DJ Kopec put the campaign for Feeding America's COVID-19 Response Fund passed its goal. The amount raised to date is $1,042,340.
Feeding America helps a network of 200 food banks and works tirelessly to make sure some of the most vulnerable among us are fed. Because of the COVID-19 pandemic, supplies and resources are severely strained as joblessness has soared and children who depend on schools meals are at home. WoodmenLife made fighting hunger its National Community Focus in 2015, and members of the WoodmenLife family have embraced that initiative wholeheartedly, especially in times like these.
If you'd like to learn more about how Impact could help in your community, please visit WoodmenLife.org/Impact today. Many food banks and pantries could benefit from a campaign on the fee-free fundraising tool.
About WoodmenLife
WoodmenLife was founded in 1890 as a not-for-profit. The organization gives back to its members across the country, who join together in a shared commitment to family, community and country. With a legacy of financial stability, WoodmenLife offers quality life insurance and retirement products. To learn more about the organization and the extras members have access to, visit WoodmenLife.org.