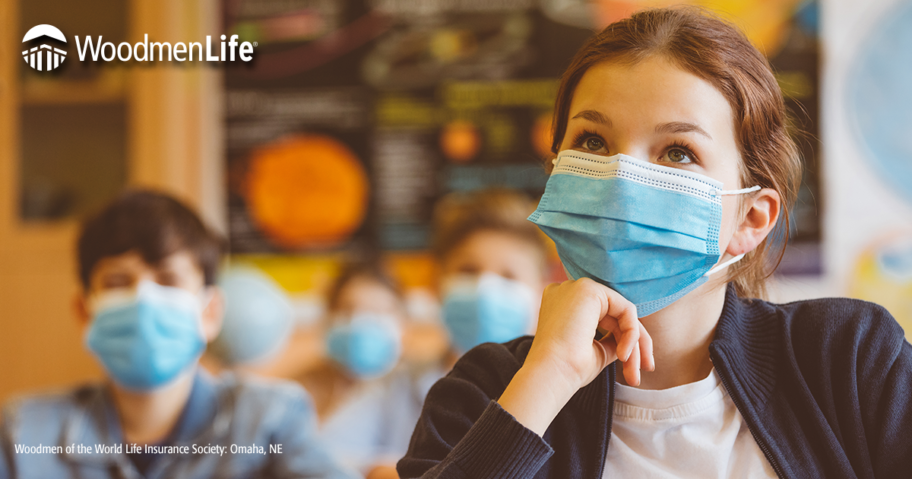 WoodmenLife Chapters Donate a Half-Million Dollars to Schools Across Nation
Nearly 800 WoodmenLife chapters across the country jumped on board with the Back-to-School giving campaign in August. They donated a combined $513,450.25 in 36 states to 963 schools starting an exceptionally challenging year.
WoodmenLife members, united by a commitment to family, community and country, are always looking for ways to help in their hometowns. This is usually done by hosting activities to connect families and help those who are less fortunate, but 2020 has looked quite different, with all events canceled since March.
This initiative challenged each active chapter to help a Title I school of its choice. Some went far above and beyond, digging deeper to help schools that often have more students in need of additional learning resources.
"Members have a heart for helping and didn't hesitate when they saw a great opportunity to help their local schools and be a part of something bigger," said WoodmenLife President & CEO Patrick L. Dees. "As we hear ways schools are putting these donations to use, we can't help but be encouraged about what teachers and students can achieve."
About WoodmenLife
WoodmenLife was founded in 1890 as a not-for-profit. The organization gives back to its members across the country, who join together in a shared commitment to family, community and country. With a legacy of financial stability, WoodmenLife offers quality life insurance and retirement products. A person becomes a member when they purchase a WoodmenLife product. Members have access to many extras they can use now. To learn more about the organization, visit newsroom.WoodmenLife.org.
Woodmen of the World Life Insurance Society Home Office:  Omaha, NE