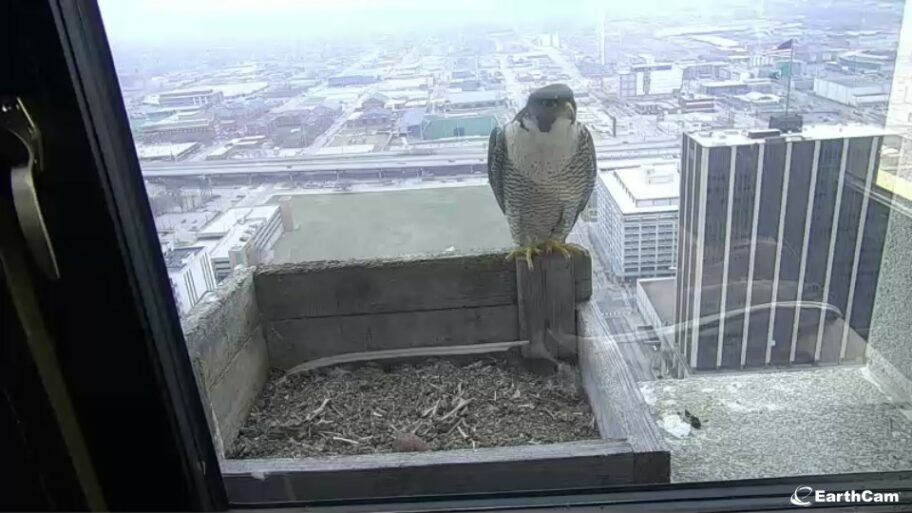 We're Very Egg-cited, Falcon Season Has Officially Begun
Amidst these hectic times here's one thing to smile about: the WoodmenLife peregrine falcons. At this time we have not identified the falcons atop the tower, but the first egg has been laid in the north nest. Are you as excited as we are?
Falcons will generally lay their eggs in two- to three-day intervals and WoodmenLife usually sees 3-4 eggs each year. So keep an eye out for the remaining eggs! Once all eggs have been laid, we will start the egg watch, which generally lasts about a month until we start to see our first eyasses (baby falcons).
Keep updated with the falcons and watch our live Falcon Cam at WoodmenLife.org/falcons/