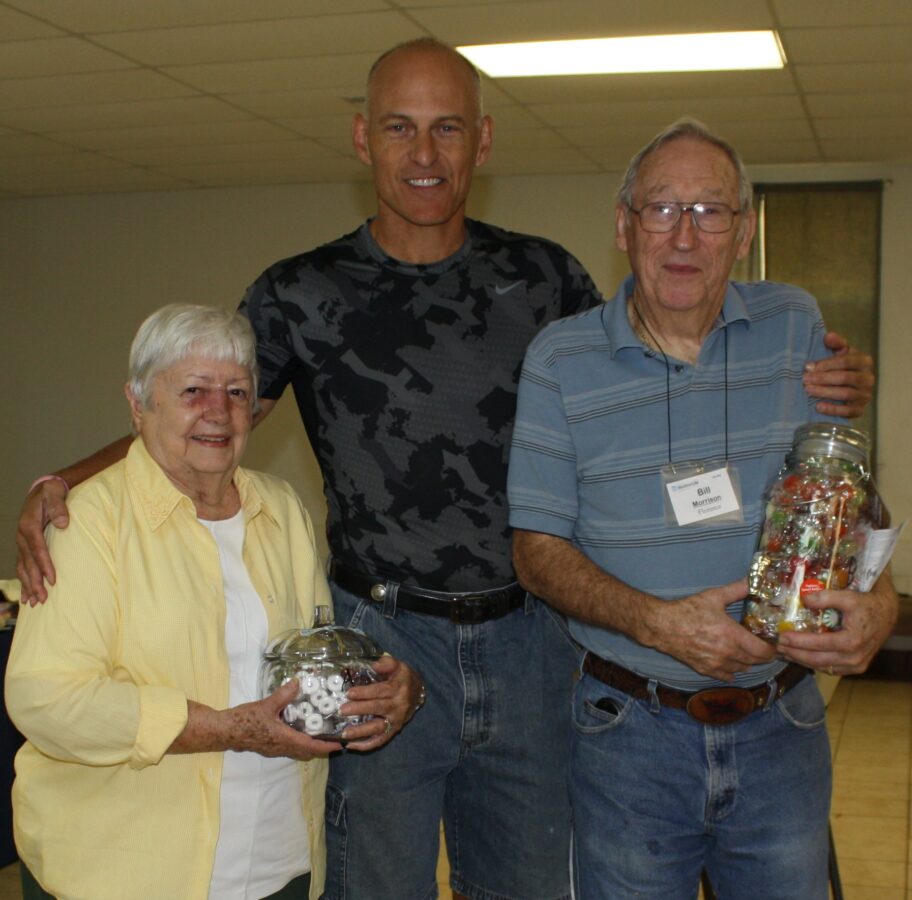 Alabama Man Earns Top Community Service Honor
A Florence, AL, man, known for being as hardworking as he is humble, has earned the national organization's highest award for community service. Bill Morrison of Chapter 8 is WoodmenLife's Fraternalist of the Year.
Longtime friend Rocky Beck had the honor of nominating him for the award that recognizes individuals who exemplify WoodmenLife's mission and values. "He's got a humble spirit about him. He's always talking about helping others and doesn't boast about it whatsoever," said Beck, a Florence-area WoodmenLife Financial Representative. "It's just part of his normal daily routine — to be a volunteer. He always wants to know if there's anything he can help with."
For Morrison, it's simple: "I just enjoy volunteering." And he's found so many ways to do it — helping raise $4,000 to fight hunger with a local school district, leading a variety of teacher and Veteran appreciation events, collecting goods for a children's home, and being the point of contact for many outreach events. He also works for his community outside his chapter — volunteering with the Salvation Army, delivering Meals on Wheels, building bicycles for children each holiday season, and helping the Alabama Bluegrass Music Association.
Morrison has a leadership style that people around him deeply appreciate. He doesn't lead the pack as much as he looks for ways to get everyone to put a little something in. "He's a genuine person you can count on; he's supportive," said Community Outreach Advisor Philip Robertson. "Although he is not a take-charge-kind-of-guy, he is a leader."
WoodmenLife President & CEO Patrick L. Dees selected Morrison from among 26 regional winners. "It is people like Bill — those whose first thought is to give back again and again — who make this country a place of hope," Dees said. "His work with his chapter and the broader community is a bright spot that I'm happy our organization can shine a light on."
At top: Bill Morrison, right, is WoodmenLife's Fraternalist of the Year. With him are his wife, Geraldine, and WoodmenLife Community Outreach Advisor Philip Robertson.