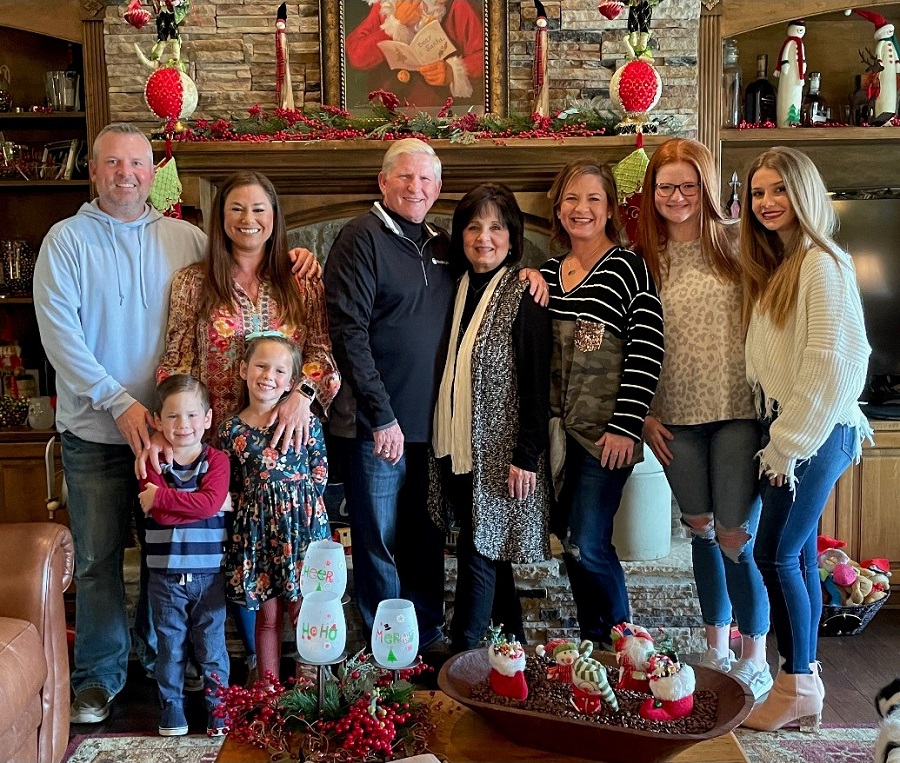 Cummins to Retire From WoodmenLife National Board of Directors
Danny Cummins will retire Aug. 1 from the WoodmenLife National Board of Directors after having served for 22 years as a National Director.
He first joined the WoodmenLife family as a member in 1974, then signed on as a part-time Sales Representative in 1982. Over the years, Cummins became full time and worked his way up to eventually become WoodmenLife President & CEO from 2008 to 2012.
Starting Out
After joining as members, Cummins and his wife, Kathy, held several officer positions in Chapter 871 in Brooksville, KY, before he joined the organization for work.
At that time, Cummins was working in education full time, teaching math and science, coaching girls varsity basketball and driving a bus. A co-worker at the school, Larry King, had been working for WoodmenLife part time and was preparing to join the organization full time as a Recruiting Sales Manager (RSM). He worked to recruit Cummins as a Sales Representative. (King would later go on to serve as President & CEO of WoodmenLife from 2012 to 2017.)
Cummins was ready to get to work. Armed with a WoodmenLife story flip chart, a rate book and a yellow legal tablet, he went on his first appointment by himself. The meeting was with a young man and his wife, who Cummins had graduated from high school with. Cummins was so nervous, however, that he drove past the home several times before eventually stopping. The classmate met him in the driveway and good-naturedly asked "What are you doing?"
The meeting went well, and Cummins' first sale was made. Now, that same classmate likes to tell everyone at their class reunions that they are responsible for Cummins becoming WoodmenLife President & CEO. (Cummins says that he's probably right.)
Memorable Moments
At the 1983 awards banquet and Christmas Party for the Kentucky East Sales Team, the annual Incentive Trip was announced: Hawaii. Cummins could not believe the opportunity. At that time, he and Kathy had never flown. Cummins remembers leaning over and telling Kathy, "Can you believe WoodmenLife is going to pay for us to go to a Hawaii for doing our job?"
At that point, Cummins had been working part time with WoodmenLife for more than two years while still working as a teacher. He had met all the requirements for the Incentive Trip by October. That was the kick he needed to go full time with WoodmenLife and attend Sure Start.
It was always important to Cummins that he give others the same opportunity that King had given him, and Cummins will always remember his first full-time recruit. The recruit was down on his luck at the time, and Cummins loaned him a car for several weeks while his was being repaired. Just five months after contracting with WoodmenLife, that recruit qualified for Cabinet status.
Recently, Cummins and his wife caught up with that recruit, and the man thanked them for changing his life.
Making a Difference
Selling is one thing, but really understanding what you are responsible for is another.
That hit home for Cummins when he delivered his first death benefit approximately six months after he began selling. A 32-year-old farmer passed away the week of Thanksgiving. Handling the death claim and delivering that check, Cummins realized the real meaning of his job.
Cummins went home and told Kathy, "I can't make everyone buy, but my job is to give everyone a chance to become a WoodmenLife member."
Eighteen years later, the widow of that farmer called Cummins in the Home Office with questions about her insurance. They spoke of her daughters, who were in preschool at the time of her husband's death.  Both were doing well — one had graduated college, and the other one was about to do the same. They spoke of the family's success, and the woman said, "It was only possible because my husband had life insurance."
WoodmenLife made a difference in this family for generations.
Thanks
Over his decades with WoodmenLife, Cummins has racked up a laundry list of people to thank.
First, and most importantly, his wife of 50-plus years, Kathy Cummins. She has supported all the moves and has been vital to the team. She was so supportive that during Cummins' first year as RD, he had used all of his Sales meeting budget — so Kathy cooked lunch for the entire Sales Team for two meetings in a row. The team loved it.
Larry and Sandy King for giving Cummins and his wife the opportunity to begin a career that would span 40 years.
Jim Bridges for having the confidence in Cummins to become an RD in Texas Northeast.
And, of course, all the people Cummins had the good fortune to work with and who have become lifelong friends.
"Thank you, WoodmenLife, for a great 40 years."
What's Next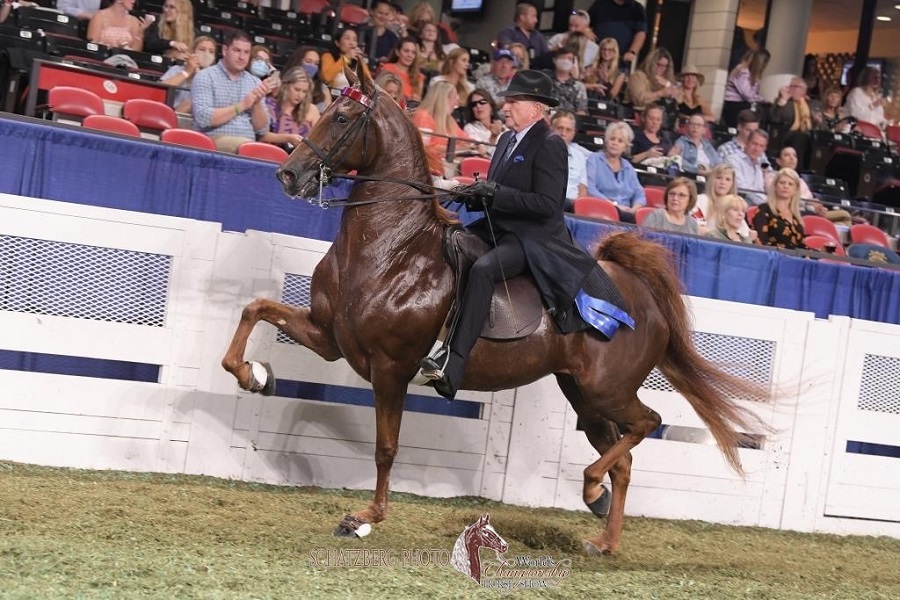 Cummins' retirement from the National Board of Directors will offer him more time to spend at his show horse facilities during summers in Versailles, KY. He and Kathy will immerse themselves in their passion of breeding and training champion show horses. He also plans to spend more time with his children and grandchildren: daughter, Ella Cearley, and her daughters, Gracie (17) and Hannah (14); and son, Lee, who is married to Alaina, and their kids, Remi (6) and Hagan (4).
Cummins closed by saying, "If I could leave any advice for anyone starting this career, it would be to do the job with passion, do the little things most people will not do, and make it fun. Regardless of the position, do it to the best of your ability and as if it will be your last. If you do that, the opportunities will come your way."
The WoodmenLife family wishes Danny Cummins the best in his retirement.