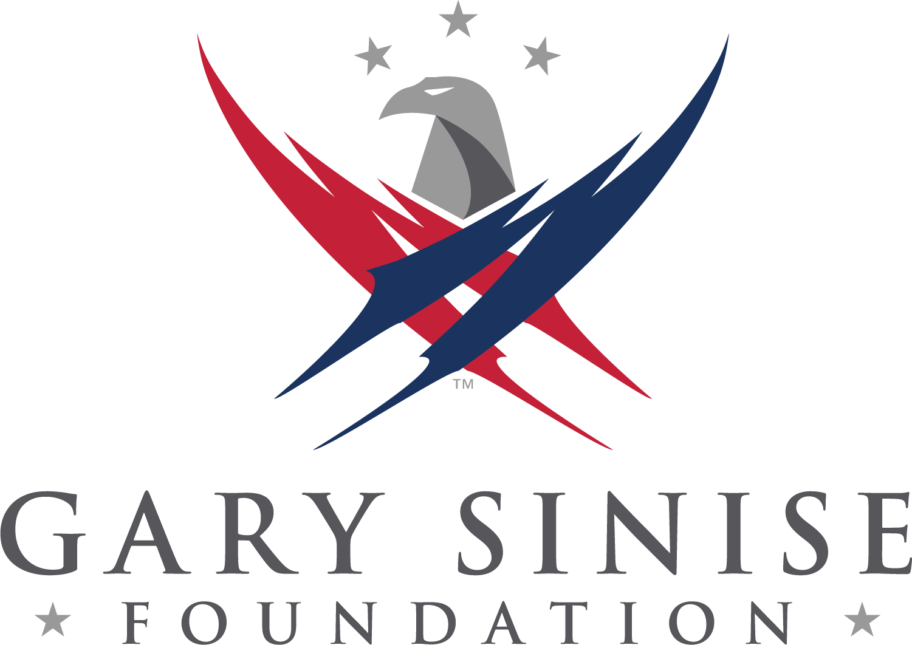 WoodmenLife Partners with the Gary Sinise Foundation
The Two Organizations Join Together to Help our
Nation's First Responders, Defenders and Veterans
WoodmenLife and the Gary Sinise Foundation have announced a partnership and a joint commitment to helping our nation's first responders, defenders and veterans.
In 2018 and 2019, WoodmenLife donated more than 700 flags and flagpoles for the Gary Sinise Foundation's Snowball Express Remembrance Garden. Snowball Express is an initiative of the Gary Sinise Foundation that serves the children and families of fallen military heroes through year-round community events, services and resources, culminating in a year-end five-day trip to the Walt Disney World® Resort in Orlando, Florida.
Through this partnership, WoodmenLife is now the exclusive provider of all U.S. flags and flagpoles for the Remembrance Garden at the annual Snowball Express event. This partnership also provides financial support to key initiatives of the Gary Sinise Foundation, including Serving Heroes, H.O.P.E. and Soaring Valor.

Serving Heroes shows gratitude to our nation's defenders by serving them meals at military outposts nationwide and abroad.
O.P.E. provides complete support to service members, veterans, and first responders who have experienced trauma, illness, injury, or loss.
Soaring Valor sends WWII veterans to New Orleans to tour the National WWII Museum built in their honor, while recording their oral histories for future generations.
"These brave souls put their lives on the line for our nation every day, and it's up to us to ensure they and their families are taken care of," said Patrick L. Dees, President & Chief Executive Officer of WoodmenLife. "This partnership allows both of our organizations to expand the support we can provide to them."
"Part of our mission at the Gary Sinise Foundation is to serve and fiercely protect those who so courageously defend and protect our nation," said Air Force Gen. (Ret.) Robin Rand, Chief Executive Officer of the Gary Sinise Foundation. "We are deeply grateful for our partnership with WoodmenLife, which allows us to accomplish this extraordinary mission, as well as honor our fallen heroes and their families."
About the Gary Sinise Foundation
The Gary Sinise Foundation was established under the philanthropic direction of actor Gary Sinise, an advocate of our nation's defenders for nearly forty years. Our mission is to serve our nation by honoring our defenders, veterans, first responders, their families, and those in need. We do this through a number of national and local programs, funded by the generosity of the Foundation's 75,000+ donors. These programs—designed to entertain, educate, inspire, strengthen, and build communities—serve America's heroes and their loved ones 365 days a year. To learn more about the Gary Sinise Foundation please visit www.garysinisefoundation.org.
 About WoodmenLife
WoodmenLife was founded in 1890 as a not-for-profit. The organization gives back to its members across the country, who join together in a shared commitment to family, community and country. With a legacy of financial stability, WoodmenLife offers quality life insurance and retirement products. A person becomes a member when they purchase a WoodmenLife product. To learn more about the organization and the extras members have access to, visit WoodmenLife.org.
###
Woodmen of the World Life Insurance Society Home Office: Omaha, NE