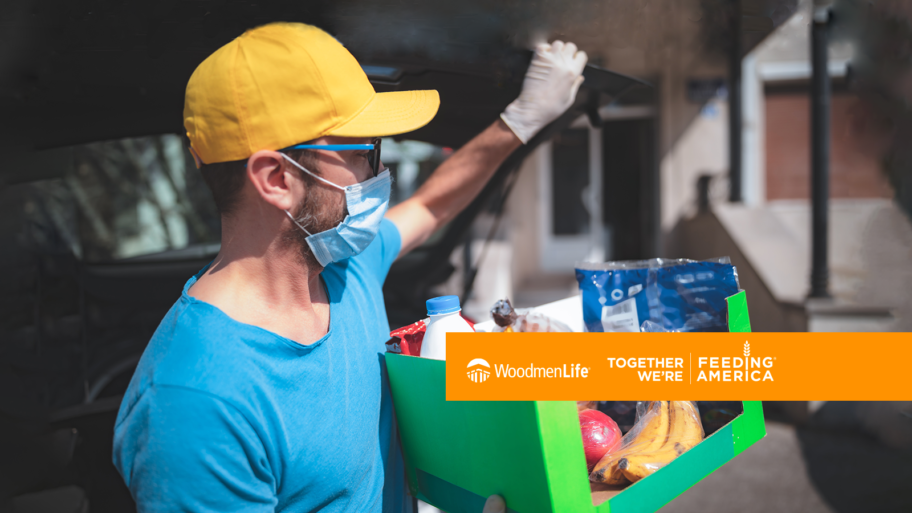 WoodmenLife Donates $20,000 to Disaster Victims
(January 3, 2022) – WoodmenLife is donating $20,000 to Feeding America® in response to the Dec. 10 storms and tornadoes in the Southern United States. These funds will be designated specifically for Feeding America Kentucky's Heartland (based in Elizabethtown, KY) and Food Bank of Northeast Arkansas (based in Jonesboro, AR).
WoodmenLife became a Leadership Partner with Feeding America in 2020. Feeding America, a national network of 200 food banks and 60,000 food pantries and meal programs throughout the country, is the nation's largest domestic hunger-relief organization. WoodmenLife has long been committed to fighting hunger and made that the company's National Community Focus in 2015.  WoodmenLife and its members support this effort across the United States through monetary donations and by holding food drives, stuffing backpacks, serving meals, and more.
"Our partnership with Feeding America will help so many families with basic needs as the impacted communities recover and rebuild," says President & CEO Patrick L. Dees. "Fighting hunger is WoodmenLife's National Community Focus, and the need is great."
WoodmenLife is proud to have the opportunity to be a part of Feeding America's mission.
About WoodmenLife
WoodmenLife was founded in 1890 as a not-for-profit. The organization gives back to its members across the country, who join together in a shared commitment to family, community and country. With a legacy of financial stability, WoodmenLife offers quality life insurance and retirement products. A person becomes a member when they purchase a WoodmenLife product. Members have access to many extras they can use now. To learn more about the organization, visit newsroom.WoodmenLife.org.