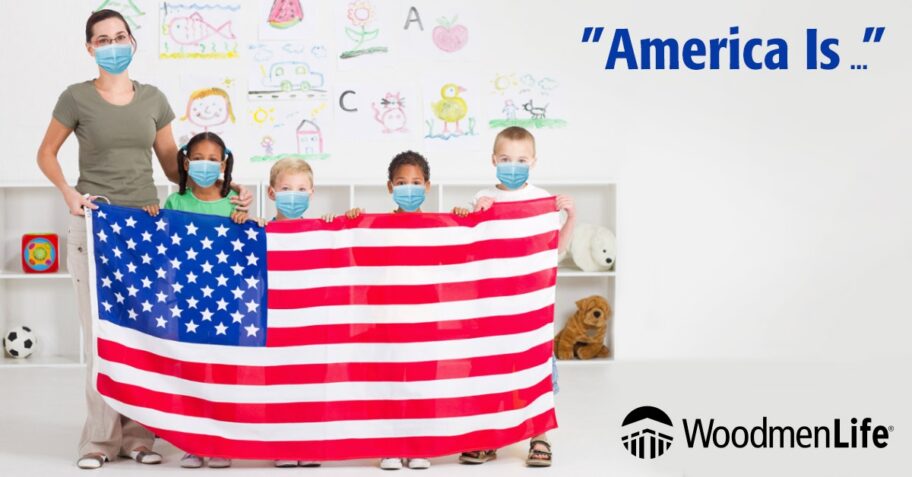 WoodmenLife Awards Schools $5,000 in Patriotic Video Contest
WoodmenLife today announced the winners of its America Is… video contest. The contest is geared toward elementary students to get them interested in history, their community, and patriotism. Students across the country created original 60-second videos showing why they think America Is Beautiful.
Open to all elementary school classroom teachers, principals, staff members and school-affiliated organizations, the contest received 21 entries. The winners were decided by voting on the WoodmenLife Facebook page, and more than 2,500 votes were cast. The top three winners were:
1st place winner of $2,500 – Coopers Elementary, Elm City, N.C.
2nd place winner of $1,500 – Desertaire Elementary, El Paso, TX
3rd place winner of $1,000 – Pink Hill Elementary, Pink Hill, N.C.
"We were so pleased to bring the America Is…contest back for the fifth time," said Patrick L. Dees, WoodmenLife President & CEO. "It is exciting to see young children celebrating the beauty of America and showing their pride for their communities."
To see the entries and learn more about the contest, please visit Facebook.com/WoodmenLife.
About WoodmenLife
WoodmenLife was founded in 1890 as a not-for-profit. The organization gives back to its members across the country, who join together in a shared commitment to family, community and country. With a legacy of financial stability, WoodmenLife offers quality life insurance and retirement products. A person becomes a member when they purchase a WoodmenLife product. Members have access to many extras they can use now. To learn more about the organization, visit newsroom.WoodmenLife.org.