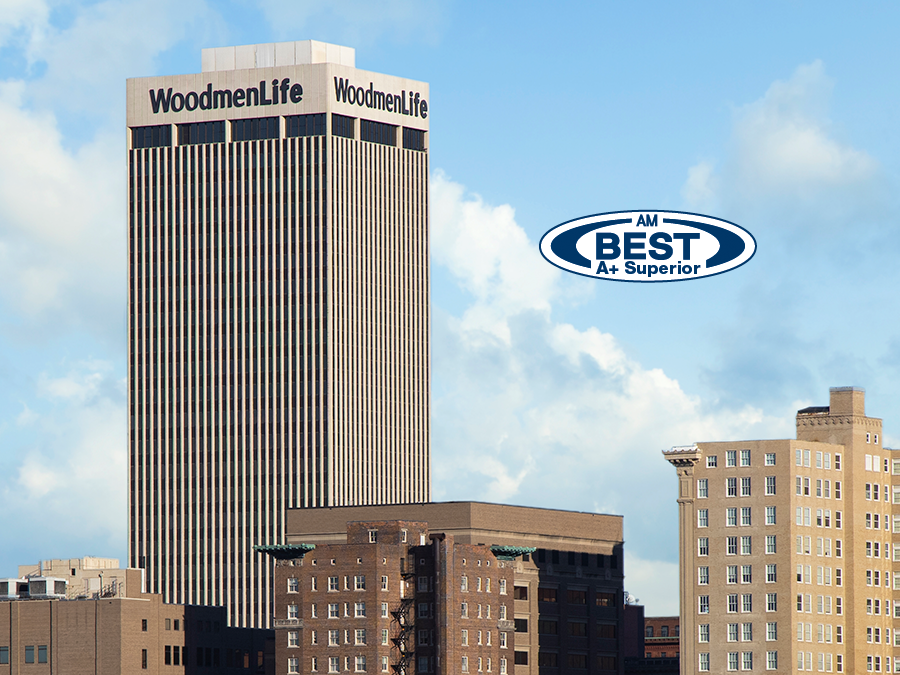 WoodmenLife's Superior Financial Strength Outlook Continues into 2022
WoodmenLife's A+ (Superior) financial strength rating was once again reaffirmed by A.M. Best, an independent financial rating agency. This rating is based on a comprehensive and qualitative evaluation of WoodmenLife's balance sheet strength, operating performance, business profile, and enterprise risk management capabilities.
WoodmenLife finished its fiscal year with tremendous financial stability and more than enough resources to meet its financial obligations to its members. Notable financial achievements for year-end 2021 included:
Assets grew year over year to nearly $11.5 billion
Face amount of life insurance in force was nearly $39.2 billion
Surplus increased 6.8% to $1.7 billion, growing the surplus ratio to 17.7%
These positive results and a conservative investment philosophy – with more than two-thirds of invested assets in bonds – ensure WoodmenLife remains in superior financial condition to meet its ongoing insurance and contract obligations to policyholders.
"WoodmenLife remained financially strong during these uncertain times," said President & CEO Patrick L. Dees. "We not only were able to help our members' families when the unthinkable happened, but also supported their commitment to improving their communities and helping those who were struggling."
To find out more about WoodmenLife's financials and to view the organization's annual report, visit WoodmenLife.org/financial-strength.
 About A.M. Best Company
A.M. Best Company is a full-service credit rating organization dedicated to serving the financial services industries, including the banking and insurance sectors. Policyholders and depositors refer to Best's ratings and analyses as a means of assessing the financial strength and creditworthiness of risk-bearing entities and investment vehicles. To learn more about A.M. Best, visit AMBest.com.
About WoodmenLife
WoodmenLife was founded in 1890 as a not-for-profit. The organization gives back to its members across the country, who join together in a shared commitment to family, community and country. With a legacy of financial stability, WoodmenLife offers quality life insurance and retirement products. A person becomes a member when they purchase a WoodmenLife product. Members may have access to many extras they can use now. To learn more about the organization, visit newsroom.WoodmenLife.org.
Woodmen of the World Life Insurance Society Home Office: Omaha, NE