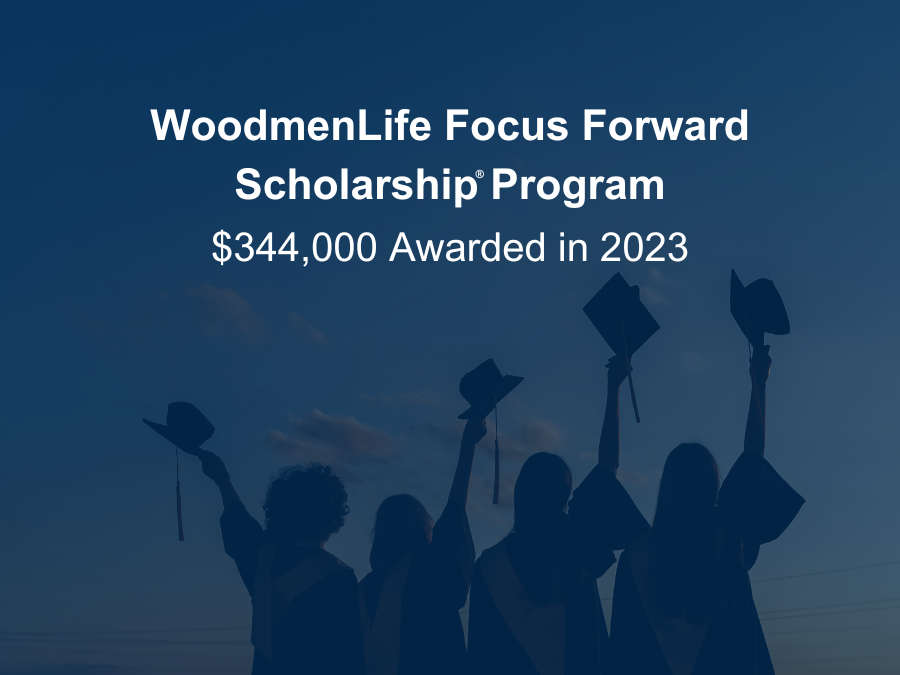 WoodmenLife Awards Students $344,000 in Scholarships
The WoodmenLife Focus Forward Scholarship® was given to 571 students across the country
WoodmenLife announced the recipients of its annual Focus Forward Scholarship, with a total of $344,000 awarded to 571 recent high school graduates from across the country. To qualify, students had to submit applications showcasing their academic achievements and community involvement and an essay on patriotism.
The top prize of $10,000 each was awarded to three individuals this year. Among them are Reagan C., a student from O'Connor High School in Helotes, TX, who intends to study Animal Science at Texas A&M University, Macey E., a Paducah, KY, student who plans to pursue a career in nursing with the help of her scholarship, and Abigail H., a senior at Johnson-Brock Public School from Julian, NE, who has aspirations of becoming an agriculture teacher and will major in Agricultural Business with a minor in Entrepreneurship at the University of Nebraska at Lincoln in the fall.
Additionally, the program awarded 15 $2,500 scholarships and 553 $500 scholarships to assist deserving students nationwide in reaching their goals in higher education.
"We are honored to be a part of helping these students follow their dreams and continue their education," said Patrick L. Dees, WoodmenLife President & CEO. "These young adults showcase WoodmenLife's values each day, and we have high hopes for what they will accomplish in the future."
Since starting the scholarship program in 2017, WoodmenLife has awarded more than $2.7 million in scholarships to over 4,600 students who are furthering their education at trade schools, colleges and universities across the country.
The WoodmenLife Focus Forward Scholarship program is just one of the wide range of exclusive member extras the organization offers. A person becomes a member when they purchase a WoodmenLife life insurance or retirement product. To view the whole list of recipients, visit our website.