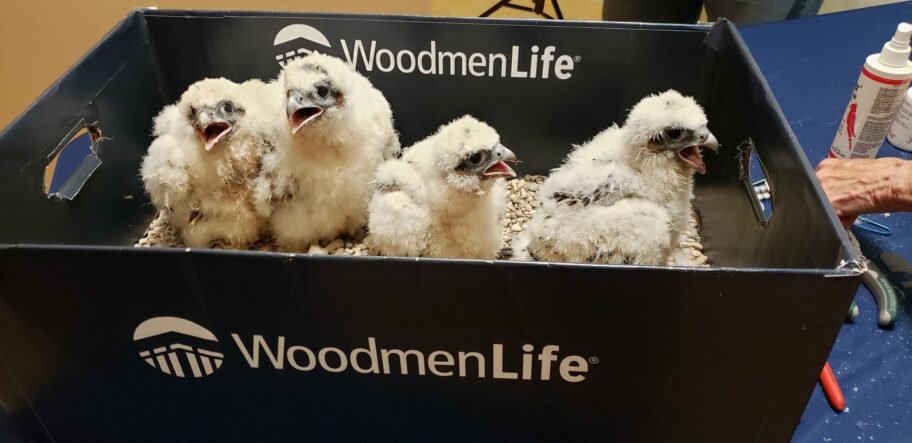 The Falcons Have Been Banded; We're Seeking the Public's Help to Name Them
The banding of our peregrine falcon hatchlings has been a spring tradition for decades. This year, things were a bit different. With the help of Fontenelle Forest Raptor Recovery we were still able to get the eyasses (baby falcons) banded. Though the banding was closed to the media and public, we showcased the banding on our Facebook page, where the video is still available. The experts who helped with the banding believe this year's group of four is made up of three females and one male.
We're asking for the public's help in naming the four chicks by participating in our annual falcon naming contest. You have through Thursday, June 4, to submit a set of four names. Voting for one of five groups of names will begin Monday, June 8, and close Friday, June 12. The winning group of names will be announced Monday, June 15. All voting times start and end at noon CT.
If you have an idea of what we should name these four hatchlings, be sure to submit it before Thursday, June 4.
If you missed the banding, you can view it on the WoodmenLife Facebook page or on YouTube channel.
May the best names win!