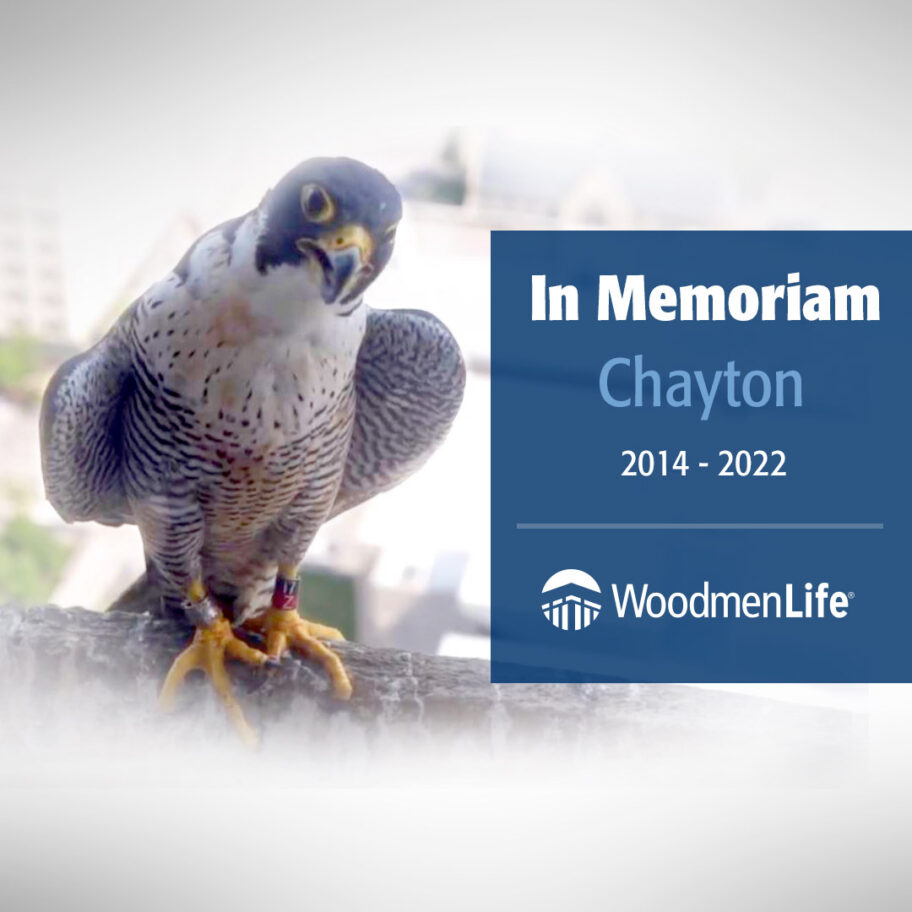 Sad News Regarding the WoodmenLife Falcons
Unfortunately, our female peregrine falcon, Chayton, passed away on the evening of Monday, April 18. At this time, we cannot verify a cause of death. We are working with Nebraska Game and Parks to have her body tested so that we may know. Her mate, Mintaka, has been seen around their nest.
The status of the eggs Chayton was incubating is pending. They have generously been taken in by Raptor Conservation Alliance with the intention of incubating them in hope of any hatching.
Chayton was born in 2014 in Kansas City, MO. She had been returning to the WoodmenLife Tower with Mintaka every year since 2018 to lay her eggs. Chayton successfully hatched 14 eyasses between 2018 and 2021.
We will continue to provide updates as we work with Nebraska Game and Parks and Raptor Conservation Alliance to determine the cause of Chayton's death and the viability of remaining eggs. WoodmenLife would like to thank both Nebraska Game and Parks and Raptor Conservation Alliance for their responsiveness and efforts. Updates will be provided on our Facebook Page and our Follow the Falcons Blog.