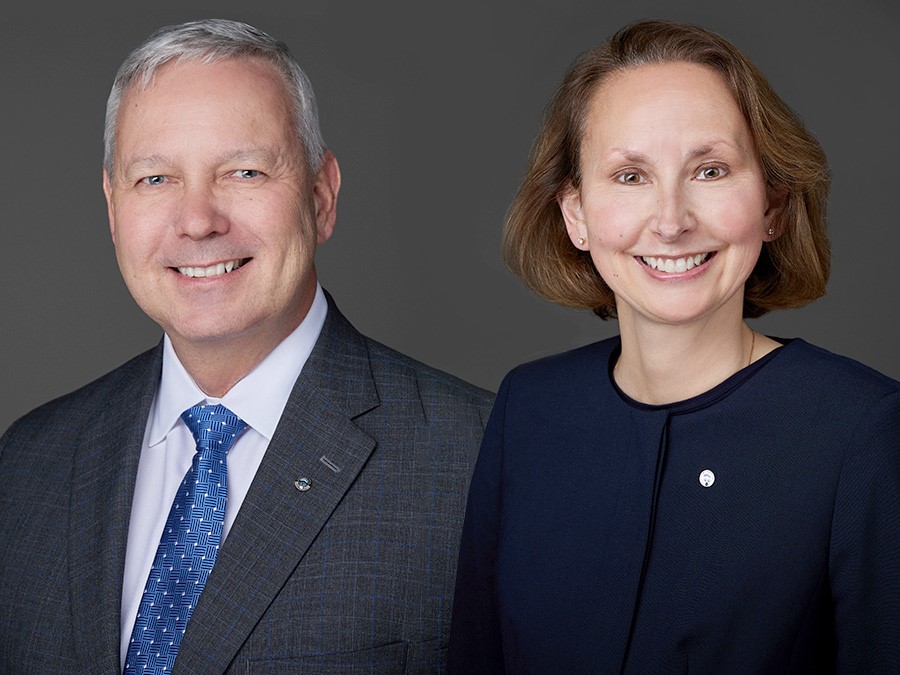 Patrick L. Dees Announces Retirement from WoodmenLife, McCauley Selected as Next President & CEO
WoodmenLife President & CEO, Patrick L. Dees has announced his impending retirement from the company. The timeline for his retirement from his role as President & CEO, as well as Chairman of the WoodmenLife National Board of Directors, will be established in the coming months.
The Board of Directors has selected Denise M. McCauley as the next President & CEO to assume leadership upon Dees' retirement. McCauley is currently the Executive Vice President & Chief Operating Officer, Secretary for WoodmenLife.
Dees began his career with WoodmenLife in 1988 as a Sales Representative in Angleton, TX. He became a Regional Director in 1996, serving in that position in several states. In 2009, he moved to the WoodmenLife Home Office, where he held various senior management positions before being appointed President & CEO in March 2017.
McCauley began her WoodmenLife career in 2008 as Vice President, Core Operations. In 2011, she was promoted to Senior Vice President, Operations, and in 2015, she was named Executive Vice President & Chief Operating Officer. Prior to joining WoodmenLife, McCauley held various senior positions in the financial services industry.
"Denise's commitment to excellence and passion for enriching the lives of others will serve her well as the organization's 14th President & CEO," said Dees. "I know she will continue to create value for our members while driving growth for the organization."
When McCauley assumes the leadership role, she will be the first female President & CEO in the organization's history.
About WoodmenLife
WoodmenLife was founded in 1890 as a not-for-profit. The organization gives back to its members across the country, who join together in a shared commitment to family, community and country. With a legacy of financial stability, WoodmenLife offers quality life insurance and retirement products. A person becomes a member when they purchase a WoodmenLife product. Members have access to many extras they can use now. To learn more about the organization, visit newsroom.WoodmenLife.org.